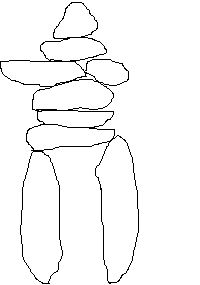 Searching for iconic humans around the world. Inukshuk is a truly Canadian Inuit symbol that represents the endless traveller. I hope you enjoy your visit to my site. Prospective models (18 and over) are welcome to DM me via my new Instagram page. Always looking for models who are able to express my vision. Previous experience not necessary. In the meantime, I truly appreciate you taking the time to view my work.
​
Each season select random images of my shoots with male models are published. These images are generally not for sale.
​
Spring 2021: This exhibition is entitled Joy of Music. For it is music that we can accredit to carrying us through the most challenging times. Andante vs allegro ... always our companion and comfort.