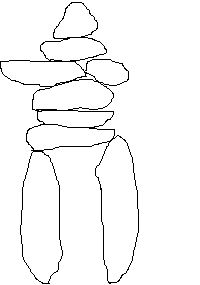 Searching for iconic humans around the world. Inukshuk is a truly Canadian Inuit symbol that represents the endless traveller. That, in turn, aptly reflects my life. I hope you enjoy your visit to my site. Prospective models (18 and over) are welcome to DM me via my new Instagram page. Always looking for models who are able to express my vision. Previous experience not necessary. In the meantime, I truly appreciate you taking the time to view a small sample of my work. You can also follow me on Instagram.
Privacy Compliancy
This site is GDPR compliant as it is an artistic site that does not promote any commercial activity, nor is revenue generated. No personal statistics are requested and no personal information is stored in any way.
​
​
About me
Canadian photographer from Vancouver, based in Canada and the Netherlands (seasonal), working primarily on a freelance basis. I focus mainly on portraiture and work exclusively with male models. I hope you enjoy these images. Check back regularly, as I frequently add images.
Note that my work is not for commercial distribution. All rights to these images are reserved and copyrighted.
​
Find me also on MM, IG and Model Management.
​
​
Contact me
​
Wish to contact me? You can do so via my Instagram site and post a message. Models wishing to work with me can reach me @InukPhoto.
​
​
​